Speech Pathology and Audiology
Speech Pathology & Audiology - Events
Speech Pathology Graduate & Interview Days
For applicants for Fall 2023
Qualified applicants will be notified by mid-February to set up a date/time to interview for either February 24-25, 2023.
We will also have an informational session (in-person and virtually) about the program on those dates.
Tour the WIU SPA Clinic
Meet with some of the faculty
Meet with current graduate students
Prospective students for Fall 2023 and beyond:
Schedule a visit to tour our department, or a virtual Q&A session with Dr. Julie Cox, Graduate Coordinator
Office: 245 Memorial Hall
Phone: (309) 298-1955
Email:
JL-Cox3@wiu.edu
Comfort Circle
A support group for parents and caregivers of children with special abilities.

Down Syndrome
Autism
Fragile X Syndrome
Other Syndrome & disorders

WHEN
5:30 - 6:30pm

Wednesday, September 6th, 2023
Wednesday, October 4th, 2023
Wednesday, November 1st, 2023
Wednesday, December 6th, 2023

Tuesday, February 6th, 2024
Tuesday, March 5th, 2024
Tuesday, April 2nd, 2024
Tuesday, April 30th, 2024

WHERE WIU Speech and Laungage Hearing Clinic
2nd Floor of Memorial Hall, Macomb, IL 61455 Please email Haleigh Ruebush, Hm-Ruebush@wiu.edu to request being added to our email chain for updates. To download the program in PDF
SPEAK OUT! ® and The LOUD Crowd ® Clinics for Parkinson's Disease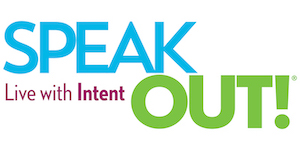 The Western Illinois University Speech-Language-Hearing is proud to bring an innovative voice treatment for individuals with Parkinson's Disease to the region. SPEAK OUT! ® and The LOUD Crowd ®, were developed by the Parkinson Voice Project based on principles of the late Dr. Daniel R. Boone.
The technique teaches individuals with Parkinson's Disease to convert speech from an automatic function to an intentional act.
Individuals will begin with an evaluation to determine candidacy for the program. Those who are candidates will participate in approximately 5-6 weeks of individual speech therapy sessions (SPEAK OUT!) two times per week. All sessions will be led by a graduate student clinician and supervised by a speech-language pathologist trained in the techniques. Candidates will also begin attending The LOUD Crowd group sessions that meet once per week. Participants are welcome and encouraged to attend The LOUD Crowd on an ongoing basis in order to maintain their skills. If you or a loved one is living with Parkinson's Disease, it is never too early to begin speech therapy. Approximately 90% of those with PD will experience difficulty communicating. The WIU Speech-Language-Hearing Clinic is actively seeking candidates to begin offering SPEAK OUT! and the LOUD Crowd in September 2019. For more information on SPEAK OUT! or The LOUD Crowd, contact
Julie Cox
or by calling (309) 298-1955. Additional links:
**Due to COVID-19 and the vocal projection this therapy requires, all SPEAK OUT! sessions must be conducted virtually.**
Fundraisers
Our department is passionate about helping our clients and community! Each semester, our clinic and clinicians participate in a fundraiser that will help individuals within our community with special abilities. 2021: The SPA department raised over $10,500 to donate up to 12 iPads with communication software to students whom have no functional means of communication. 2022: The SPA department raised over $4,000 to donate over 100 sensory items to four schools within the community. If you would like to donate to the next SPA fundraiser, please email Haleigh Ruebush, Hm-Ruebush@wiu.edu